Prints
---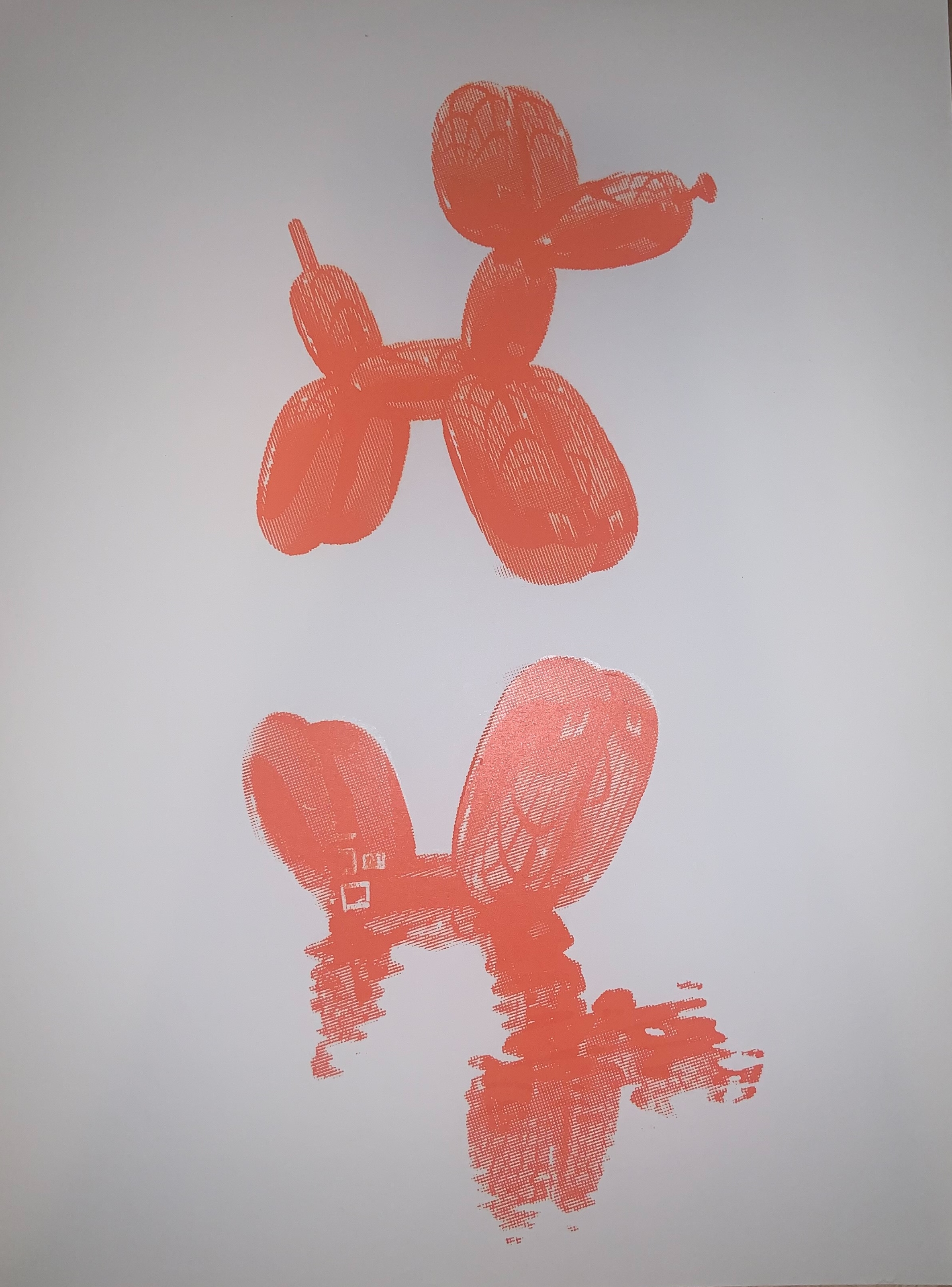 Title: Reflection
Screen Print
16in by 10in
This print was made during a perioud in which Andrew was heavily inspired by Jeff Koon's Balloon Dog sculptures. As well as, glitch art and electronic error art.
Asking Price: $25
---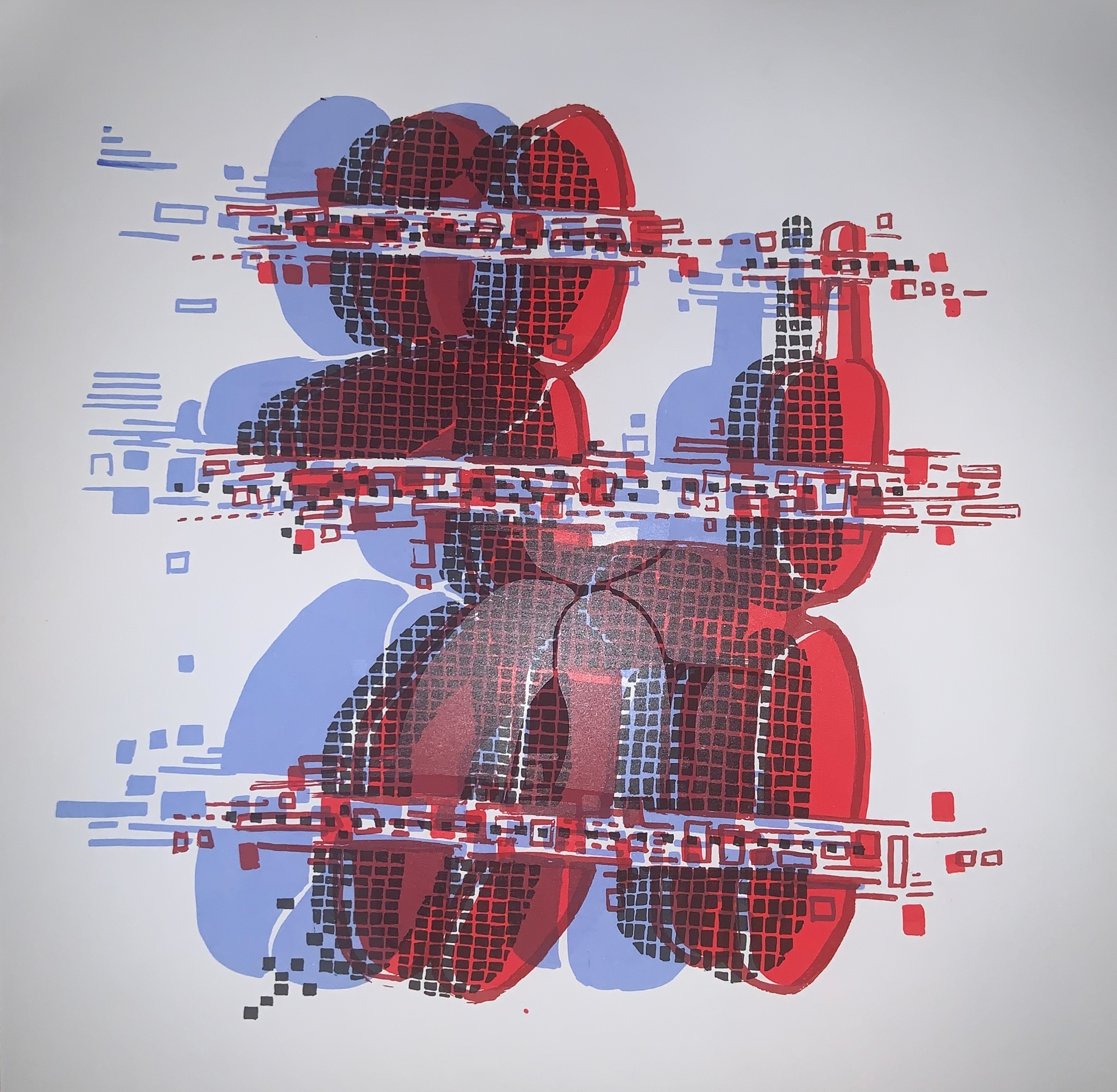 Title: Error
Screen Print
14in by 12in
A continuation of the Balloon dog theme and computer error inspiration.
Asking Price: $25
---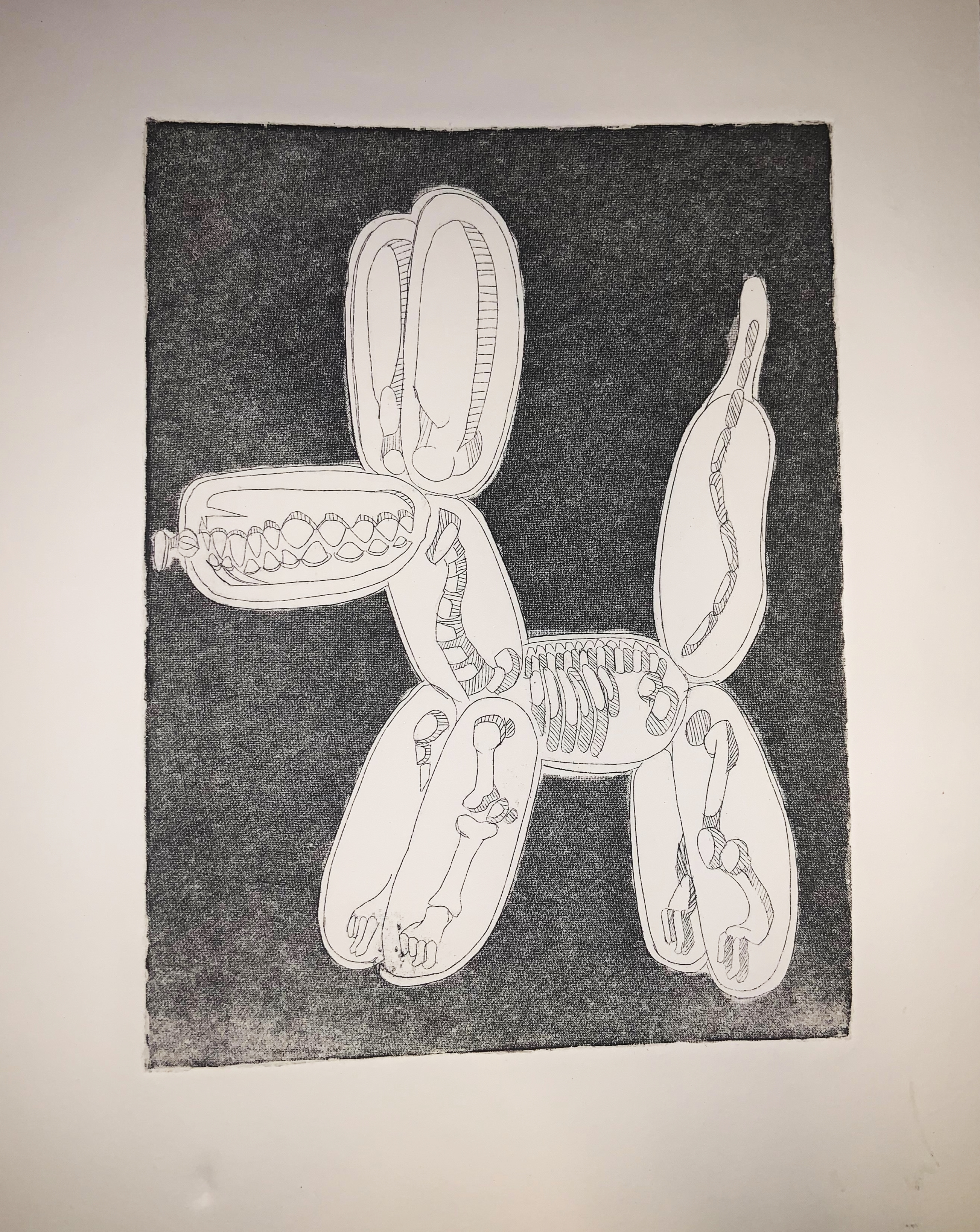 Title: Skeleton
Lithograph
14in by 12in
This was a new form of printing to Andrew as Lithographs is an out dated method, and often very difficult, but fun to make.
Asking Price: $20